From Friday, September 25th, through Sunday, September 27th, St. Bart's Yachts and Beneteau USA hosted an Owner's Rendezvous in Charleston, S.C. Events included a welcoming buffet and cocktail party Friday night; breakfast Saturday and Sunday mornings; arrangements for all attending to watch the beginning of the "Around Alone" race in Charleston Harbor; lectures with Q & A on Saturday afternoon; and a gala dinner with prizes on Saturday night. Our thanks to the staff at St. Bart's and to Beneteau for a most enjoyable weekend.

As always, these pictures are in JPEG format, and are available for downloading. Enjoy!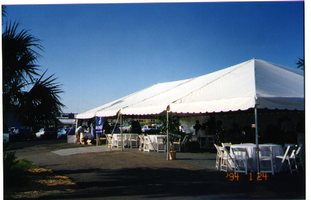 The tent on the City Dock where most of the events took place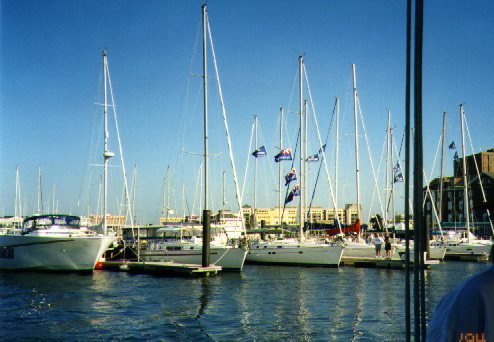 The docks at St. Bart's Yachts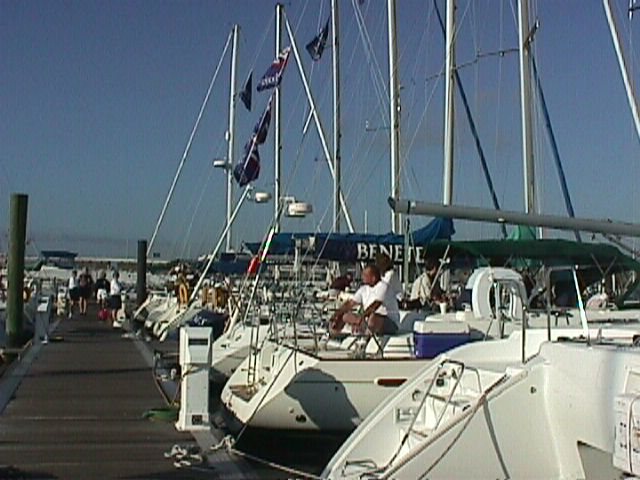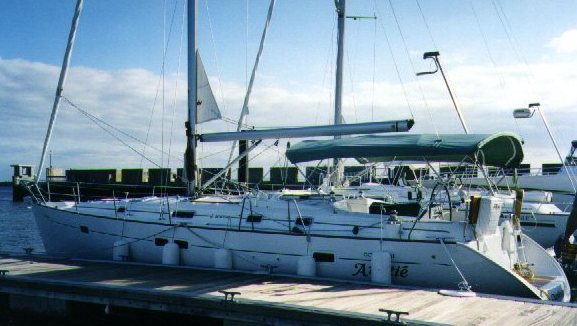 Amitie, Oceanis 411, Hull #2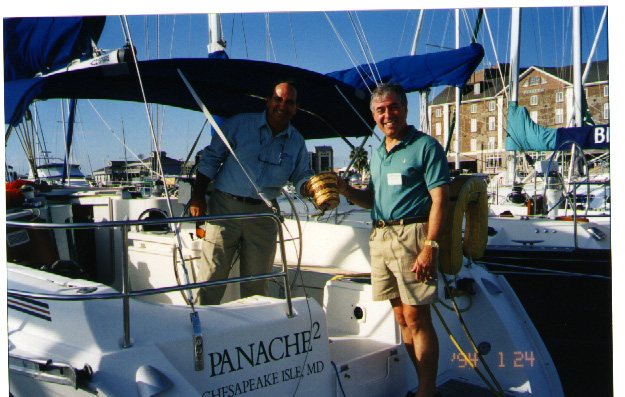 That little wicker basket is the famous Moorings "Romance Light." This was the ceremonial passing of the light from Captain John Hakemian, "Panache 2" to Captain Jeff Koch of "Misty." (Thanks, John!) This clever little gadget hangs inside the bimini and plugs into a 12 volt outlet. Very handy for locating a boat at a mooring from a dinghy

More Charleston.