From July 17-19, 1998, Beneteau hosted a Rendezvous at Brewer's Yacht Yard in Greenport, New York. Events included a welcoming party on Friday; breakfast and seminars on Saturday; a regatta in Gardiner's Bay on Saturday afternoon; a dinner and party on Saturday night; and a farewell breakfast on Sunday. All who attended had a wonderful time! Our thanks to Beneteau USA, with special kudos to our hosts Rachel Broadhead, Mike Thoney, and Mike Watson.

If you have pictures you would like us to post here, please contact
berni@intersessions.com. For those of you with technical knowledge, feel free to download- all are in JPEG format.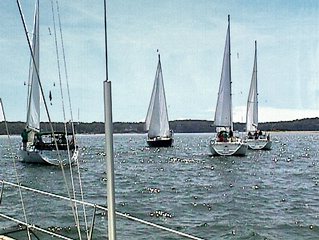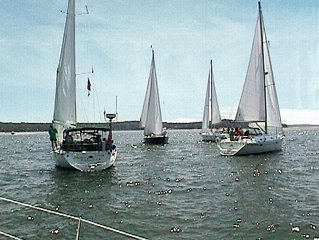 "Racing" to the second leg in no wind
(Photos by Marv Goldstein on "Misty")

The following pictures were taken by Berni Koch aboard "Misty." Note that all the other boats have their sterns to us- and yes, we came in last.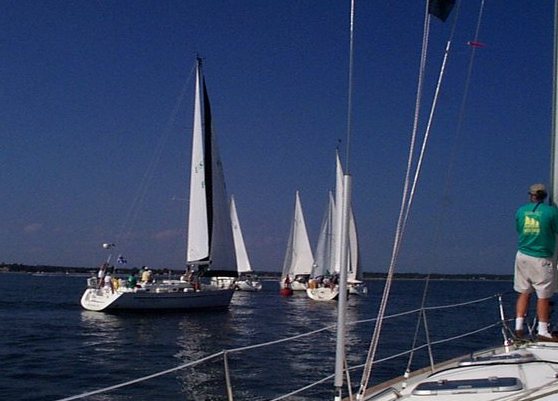 That's Marv Goldstein on "Misty," trying to help us catch up....